National Mini Cooper Day (UK) - zondag 10 juni 2018
Laatst bijgewerkt op 4 februari 2018
The 10th June 2018 is the date for your diaries next year for the MCR's National Mini Day at Beaulieu. The time of year when the New Forest fills with the sound and sight of minis.
Website
www.minicooper.org/national-mini-cooper-day-at-beaulieu

Display
Each year a theme is selected for the special display, that is in addition to the hundreds of Minis on the show field of all ages and models.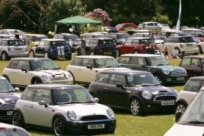 Ex- works and competition cars
The usual array of ex-works and competition cars will be in attendance. Not all of them are red and white; indeed some of the cars featured are privateer rally or race cars from the 60s and 70s. But they always gather a crowd.
Concours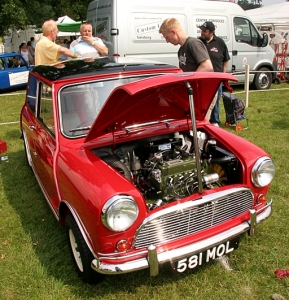 The concours will as usual be sharing space in the main arena. This year the classes have been revised with a view to be more open to all minis as well as Coopers. Booking in advance is preferable and costs just £5.00 plus the price of an entry ticket. Entry on the day is permitted providing there is sufficient room available in the chosen class.
The concours form can be downloaded from here. Please either post the completed form to the address on it or alternatively by email treasurer@minicooper.org
Trade
Our show at Beaulieu has long been associated with finding those hard to source items or new parts to enhance your car. This year will be no exception. As in previous years we will have a dedicated trunk trading area where non traders will be selling spare parts accumulated over the years (Contact 02380 560073 evenings only). The main trade area will be populated in equal measure with traders selling hard to find or desirable parts and those selling modern replacements and accessories. Click here to Book Online
A map of the trade stands for the show can be viewed here, If you prefer to book via mail, the trade stand booking form can be downloaded here, however please note that if a stall is booked online before your form is processed, the online booking takes precedence.
Club stands
Club and regional stands can be booked, although tickets for club members should be bought in advance via the ticket line as below. MCR regions can also book by the same method. The booking form is here.
Site van de organisatie